About us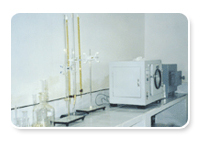 The Hongshan Chemical Factory of Lin'an, Zhejiang Prov. was founded in 1997. Being a factory specializes in the production of tartaric acid & tartrate, it has a yearly output of 5000 tons. The production work was organized and carried out according to GB15358-94 & BP93 standards. The quality of its product has met the Standard of Additional Ingredients set up by Japan. Its products are received warmly by the clients home and abroad, and also sell well in the markets of Southeast Asia,Europe and America. Its products mainly includes:DL-tartaric acid, seignette salt, potassium antimony tartrate, Gream of tartar ,potassium tartrate and sodium tartrate etc.
The enterprise has received the Certificate of Conformity of Quality System Certification ISO9002 in 2001.
Our factory is situated in the suburb area of Lin'an, Hangzhou, at the entrance of the Great West Valley of Zhejiang, thus is convenient considering transportation. We have always sticked to the aim "Scientific management for a famous brand; Perfect service for mutual benefit" so as to provide our clients with top products and service.
We hereby warmly welcome clients from home and abroad to establish business relations with us!